We have seen people making headlines for their noble activities but did you ever come across a whale doing the same? Well! if not, here we are presenting you a Beluga Whale who is ruling the headlines these days. This Beluga Whale is so well-mannered and helpful that it rescues a woman's phone which she accidentally dropped into the ocean. Let's have a glance on the whole story!
A couple of days ago, Isa Opdahl was enjoying in her boat while her phone was in the pocket. Accidentally, the phone slipped and plunge into the water.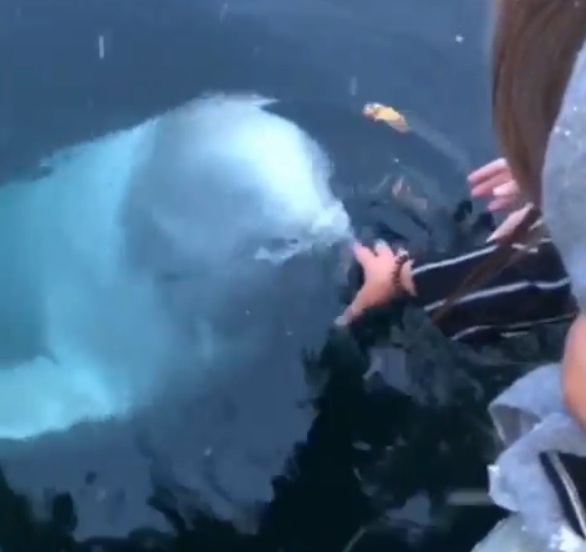 Read More: Millionaire Sues Ex-Wife After Finding Out The Children He Raised For 21 Years Aren't His
For a while, the lady became sad thinking that she has lost her phone forever. But then suddenly a Beluga Whale appeared holding her phone in the mouth.
Yes, the well-mannered whale rescued the woman's phone in seconds.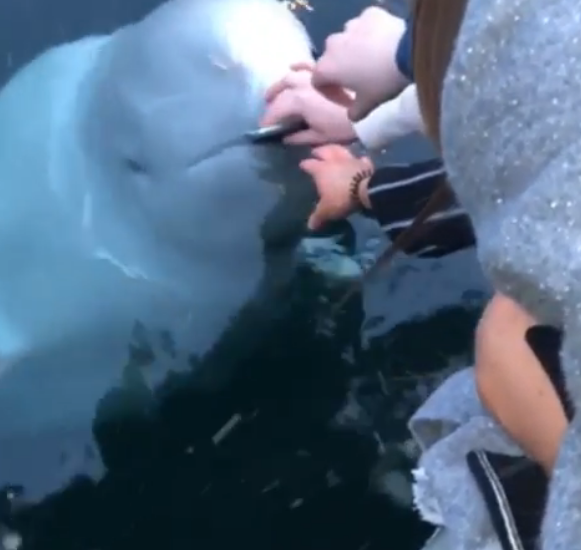 Well! it is very common to find Beluga Whales out there in the ocean. Similarly, a few days ago of this incident, Norwegian fishermen found a whale but this one was not as common as other whales. Yes, this one was a bit odd than others.
Unlike other whales in the ocean, this one was wearing a harness. Whereas neither Norway nor Denmark or Greenland put such harnesses on their mammals. When the fisherman removed the harness, he found that it had "Equipment St. Petersburg" written on it.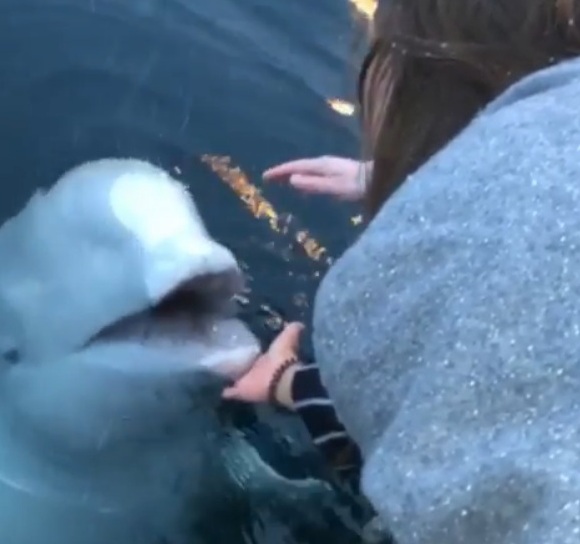 According to the experts, only Russian authorities put these sort of harness on their whale for research purpose. This is not it, the Beluga whale was too friendly which means it was well trained. It raised the suspicion that the Russian navy has sent this mammal for spying purpose.
Read More: Groom Played PUBG Mobile On His Wedding Day Instead Of Being Involved In The Ceremony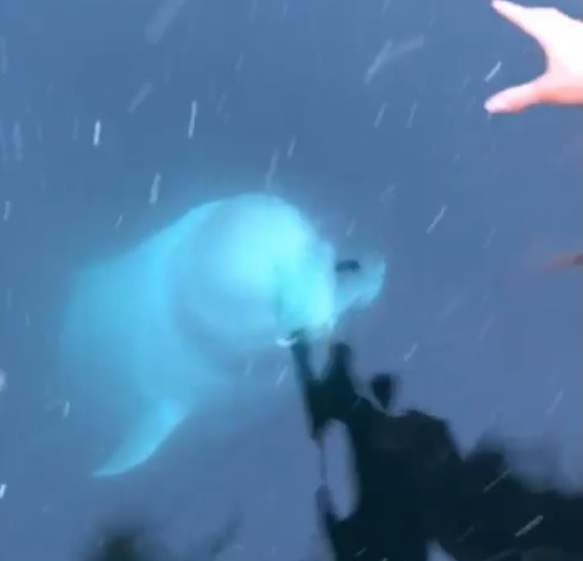 It was the same whale who rescued Isa's phone which she accidentally dropped into the ocean. However, the authorities didn't find any proof that the Beluga belongs to Russia.
Isa also shared a video of the whole incident which is getting viral among the netizens. Below is the video, have a look!