Venue Management Overview Welcome to Planning Pods Venue Management platform! Today we're going to walk through the fabulous functionality and features that save venue owners and managers 62+ hours a month – streamlining processes and delivering an excellent client experience with less stress! Let's go ahead and get started on our home screen dashboard. This is Mission central for everything that's going on in your account and your business. Key activities, upcoming, overdue and items that you're waiting on populate from leads and events, as well as other important business documents within your account.
This dashboard ensures that you always know what's coming up, what's going on, and what comes next.
First, the Events Page will display all of your active, booked events. Each of these events will serve as a digital folder that stores all of your event tools and data. You have the ability to add a new event from scratch or duplicate an existing one – even if it is archived! We will come back to the Event Dashboard – I promise – but lets continue down the Main Navigation menu for now 🙂 Next up is our calendar!
This is an essential tool for every venue to make sure you see what's going on and when it's going on within your facility. Here I'm using the timeline view, which allows me to scroll through and see all of my spaces lined up right next to each other so I can get a full picture of what's happening at any given time. We also offer a list view, a daily view, a weekly view, and, of course, a monthly view. From the calendar, you're able to add appointments, tours, to dos, new leads, or new booked events. And we have a variety of ways that you can share this calendar outside of your account, either with internal staff to add it to an E calendar, or to actually embed this on your website so that your guests or your clients can see what's going on.
Have multiple venues or multiple spaces within your facility? View filters on the left side of the calendar allow you to quickly see exactly what's going on in each individual space as well as the venue as a whole. The next item in the main navigation menu is your contact list. This is your digital rolodex – it stores essential contact information for clients, vendors, associates or any other stakeholders in your organization. You add notes, store credit card information *if you use a payment processing partner*, manage user access and see all assigned events/documents from this screen.
Continuing down our main navigation menu, Let's talk a little bit about communicating with your clients.
The planning part communications tools serve as your hub for all things talking to your clients via email and phone. Here you can set up a business email address, to be able to send and receive email messages through planning pod without ever having to leave the platform. Simply click on connect email from the settings, choose your email provider, and then follow the specific instructions provided here before connecting your email securely with our system. Once you've connected your email account, you have the ability to choose which email address you send from associate messages with events or leads, create and use email templates for items or information that you need to share often or with multiple people upload file attachments.
And if you're in an event, you'll be able to connect any document that can be made into a PDF with an email and send it out to your clients quickly and easily. Now that we've talked about email communication, let's face it, sometimes things require a personal touch. And that's where call logs come into play. You can quickly log calls, select the direction in which the call is being made, who the calls are between the reason for the call the results. You can associate these with a specific event or lead, Make notes, Track the amount of time and when the call was made.
And once you've saved that information, you can even schedule follow up appointments. Use the quick views on the left side of your screen to sort by timeframe, or buy associated events. And use the advanced search at the top to report on any of the information that we collected in the call logs. This way you always know exactly what's going on with your sales team and venue management team. While the next item is the leads dashboard, we'll be back here to walk through the entire sales and booking process in just a few minutes.
Let's continue down the main navigation menu to the proposals. Proposals allow you to communicate pricing and packages to clients for services and space rentals and more! Let's go ahead and take a look at adding a new proposal. You can add one from scratch or quickly import a template that you've created in your account. Once you're in a proposal, you can add a client including their address, link the proposal to a specific event or lead.
Add signers to collect digital signatures on a proposal. Update or add introduction & terms: this could be legal language, or just an introduction to your business. Here you can add and edit line items, pull in line item templates, connect pre-built Food & Beverage Packages, put in a closing message, upload images, attach important files and even tag these so you can report on them later. Once you've completed the information in the proposal, collecting signatures is as easy as the click of a button. Simply click on the Actions button under the signers tab and collect signature in person or via email right here within the system.
You can even create an invoice from this proposal with the click of a button! Speaking of invoices the invoice dashboard shows you a quick snapshot of what's going on financially within your business. Invoices can be added from scratch by clicking Add invoice, imported from a template that you've created within your account, or even created from an existing proposal.
Within an invoice you can associate a client, set up due dates, invoice dates, and purchase order numbers if you need them, link them to events, set up payment reminders and auto pay schedules and make any adjustments to the invoice as necessary. You can also add a payment reminder template for your standard payment terms to save even more time!
Payments can be collected digitally and securely through one of our payment processing partners. Clients can make payments on their invoices from payment reminder emails, via auto pay or from within their personalized client portal. The planning pod contracts tool allows you to create custom contracts templates that include your legal language, and collect digital signatures on those contracts. Planning pod provides a variety of detailed reporting on the data that you have within our system. Here you will find reports on * booked events and leads, including a leads loss and a leads won summary * User Activity, including email and call log * Catering & Bar packages * The ability to batch print BEOs * and account related reporting.
We also have detailed financial and proposal reporting that ensures that you know exactly what's going on with your business. Note that these will download in a spreadsheet file or a CSV so that you can quickly access all of the details that you need and present it in whatever format makes the most sense for your organization. Perhaps the most powerful time-saving tool in the Planning Pod portfolio, Templates allow you to create the framework for standard items or documents by creating them one time and then using them as needed for each individual event. You'll see that we have business and legal templates that include contracts proposals and invoices, email templates and productivity templates that include checklists, floor plans, Food, Beverage & Equipment Packages, forms builders, itineraries, to do lists, and worksheets.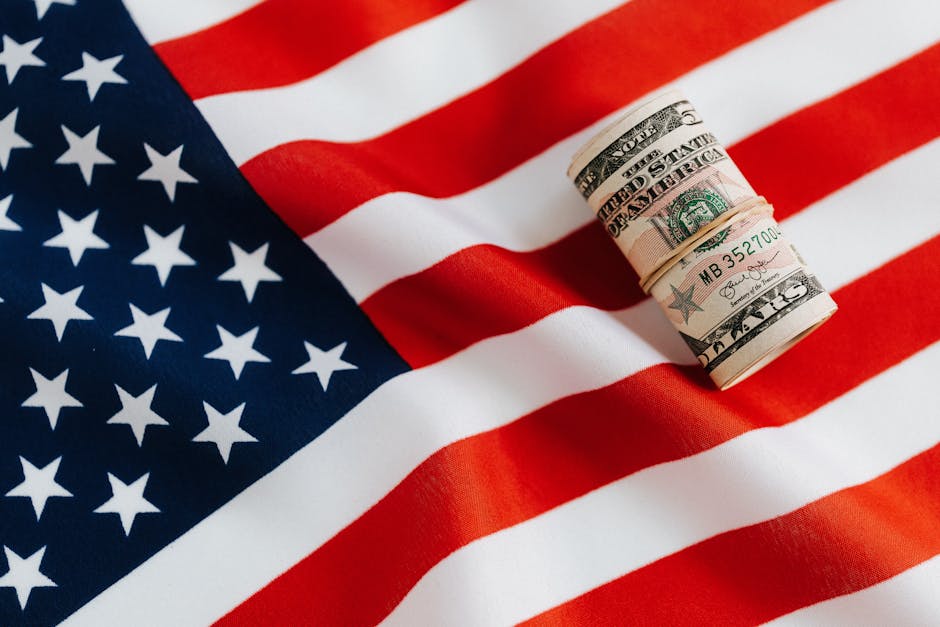 Next, we're going to take a few minutes to walk through one of the most essential parts of any venue business, the sales and booking process.
Planning Pods leads management system allows you to create and customize your sales pipeline, create and customize multiple lead capture forms, and manage your entire booking process from the moment you have an initial contact from a prospect all the way through until the entire event is booked and you have revenue generating business. From the moment a potential customer lands on your website planning pod is working for you. Your custom lead capture form provides immediate notifications for you and your prospective customer. From these lead capture forms, clients can even schedule a tour of your facility, they can request a specific venue or space and have it automatically assigned. And when that information comes into the account, it lands right on your lead dashboard ready for you to get started.
No extra data entry required. Let's begin with this Wedding Inquiry that came in as a new lead from a lead capture form.
From the leads dashboard, I can see their requested date. I can also see any alternative event dates that we collected from the lead capture form. I can also quickly see that this is an open lead, How long it's been in my pipeline, as well as their estimated headcount.
Note that if there is a time conflict, it will quickly tell me with a notification here so I don't have to worry about double booking.
Let's go ahead and get started with the proposal process. Once I've imported my proposal template, I can assign a client and signers, update or edit my introduction & terms and begin adding line items. line items can be imported from the line item templates area or added manually. Once I've collected my clients signature on the proposal, creating an invoice is as easy as clicking Create Invoice at the top of the screen.
From the invoice screen, you can set up your payment reminders manually or using a payment reminder schedule template, which will auto-send based on the schedule that you create, so that you can set it and forget it, never missing a payment or leaving money on the table ever again.
Now that we have a signed proposal, and a payment on the invoice, let's go ahead and book our event. We're going to simply click book event at the top of the screen. Select the event type attendee Management and click book. Now booking an event opens up the full suite of event management tools available to you in the planning pod platform.
Well start with the tools that are available exclusively to those in the Venue Management package, then walk through the others. Let's go ahead and get started with the food and beverage package tool.
These catering tools allow you to create and track menu items, recipes and catering packages. Templates make it a breeze to get started, but each package can be customized for your specific client needs. You can set up customer choices, choose how to price your package; fixed price for the entire package, a price per head, or to calculate based on included items, add markups and discounts, and even set tax rates.
Since much of this communicates to your BEO it's essential to be able to include essential information to your event staff. Here you can track serving, delivery and pickup information. No one likes to do double work so any update made to a catering or a bar package will auto update into any connected proposals, invoices and even BEOs. Banquet Event Orders, commonly referred to as BEOs or Event Run Sheets, are fully customizable and populate from existing event data. These can include assigned contacts, vendors and venues, menus, timelines, service schedules, and so much more!
You can create as many versions as you need and you control what goes into the client portal, and what needs a signature.
With the customization options you can really drill down to the molecular level on what information shows on these depending on your specific business needs. Appointments scheduled within an event will populate to your main calendar and keep your client communications on track Attendee Lists allow you upload or add guests, track RSVPs and meal choices and assign seating in the floorplans Check-In tools are available for both RSVP and ticketed events. Checklists are just what they sound like – a list of items to check-off as they are completed! Files provide a location to store and share information with your team and clients Floorplans: Now I'd be completely remiss if I didn't mention that planning pod includes floorplan design software, you'll definitely impress your clients with to scale event layouts and seating charts.
You can even upload background images or build your unique space within the planning pod system, you will enjoy a very user friendly drag and drop diagram software. Your clients will love being able to customize their seating charts and visualizing their events.
Forms builder – is a survey style tool which allows you to collect information from clients in a concise and organized manner Notes provide a location for internal event or client notes for your team To Dos are our task management tool! Create templates based on where you are in your booking/planning process. Assign tasks to yourself, your client or your staff – and set reminders!
Past-due items will show up on your dashboard so you can make sure everything runs smoothly and stays on track! The itinerary is a wonderful way to make sure your events go off without a hitch! Create from scratch or use a template, assign clients, vendors or staff, set email or text reminders and share this via the client portal or a share URL! Last, but certainly not least, is the client portal.
This powerful communication tool allows clients to log into a single location to view all have their event details, including contacts, vendors & venues.
They can upload and save payment methods to make payments on their invoices. Manage attendee lists and seating arrangements, sign proposals contracts & BEOs, review menus and make selections where appropriate, review and complete questionnaires, complete to dos for ultimate productivity and so much more. Are you ready to streamline your processes and communications with our complete online event management software? We're here to help give us a call at 877-266-3885 or visit us online at www.planingpod.
com. Thanks for joining me today and have a good one!
Agribusiness & Business Management Program Overview – Ohio State ATI
Read More: Agribusiness & Business Management Program Overview Ohio State ATI